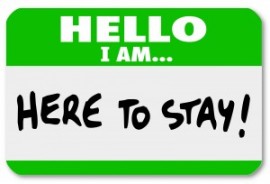 Direct Mail is Alive and Kicking
There have been many a vicious rumour floating around over the last few years, was Elvis abducted by aliens? Did Freddie Star really eat that poor hamster? And last but not least, is direct mail really dead?
Well we've gone to great lengths to dispel this myth and prove that direct mail is alive and kicking. Many think that because of the advent of all the new media we have available to us that people are solely dictating how we can communicate with them. The cost of digital mass marketing has created strong competition for traditional offline marketing methods but we want to emphasise the importance of using integrated marketing methods, not choosing one over the other.
What is Direct Mail?
Direct mail is any form of promotional marketing material that's sent out via the post. It has proven to be a simple yet effective way to get your company's name and message directly to your target audience.
Direct mail has had to battle with the perception of junk mail caused by those rogue companies that bombard businesses and consumers with irrelevant and too frequent flyers. The increase in postage costs by the Royal Mail has also been a thorn in direct mail's side.
Benefits of Direct Mail
Direct mail is:
Flexible – it can be used at any and every stage of your customer journey, to introduce a product or service, encourage a repeat purchase or remind them that something is coming up for renewal. It can be sent in the form of a letter, post card, catalogue whatever is most likely to engage audiences for the particular message.
Targeted – one of the best things about direct mail is that it can be sent to your target customers using criteria such as industry sector, company size or geographically by postcode or area. This way you can concentrate on contacting those that are most likely to want to buy whatever it is you're selling and avoid wasting communication and effort on those that do not fall into your target market.
Personal – because it is sent to a potential customers and address them by name and talk about their potential specific needs. You can even wish them a happy birthday if you know their date of birth and there are so many ways of getting their attention for all the right reasons.
Integrated – it makes the most of other marketing investments you've made either online or perhaps even TV or radio. You might raise brand awareness through social media or a newspaper advert then you can follow this up and send potential customers a discount code or special offer or just with a clear call to action for them to purchase your offering.
Tangible – its something we can see, feel and touch. Emails can be deleted at the click of a mouse and are often left unopened and unread. But, with direct mail it can hang around long after they've first read it and be a constant reminder of what you're selling.
Measurable – one of the hardest things with online marketing is measuring how effective it is and knowing that once a potential customer saw your advert what they did next. With direct mail you can specifically see how many people respond to establish a definitive return on your investment. This can be done by including an order card or having discount codes unique to your direct mail campaigns.
So, Does it Actually Work?
In an era so heavily intertwined with the internet it could be a welcome change for a CEO to receive a direct mail on their desk on a Monday morning instead of being just one of a long list of emails.
Don't just take out word for it, the following statistics from the Central Mailing Services for 2013 show that:
73% of people said they prefer to receive offers in print
Almost half, 48% of the UK population responded to a direct mail piece they received in the last year
70% of people welcome mail that rewards their loyalty
77% of people like being told of special offers via the post
Direct mail delivered the strongest return on investment at £4.60 each, more than that of search and social marketing
74% of B2B Marketers still find direct mail effective
The average total spend on direct mail is up 17% this year than last year showing more companies are reverting back to this tried and tested method
So all in all…
So many businesses are finding direct mail the most successful way to increase new business acquisitions. As we've mentioned the key is to use online and offline methods in harmony with each other to maximise the return on your marketing efforts. It's not about ignoring direct mail in favour of all our mod-con methods of marketing but evolving the way in which use it to bring it bang up to date and harness the advantages of both online and offline marketing to create a powerful and all encompassing marketing campaign.