List of Printing Companies
With an up-to-date list of printing companies, you can easily get in contact with your target audience. Do you offer a product or service that benefits printing companies? If you have answered yes, then Clarity Solutions can help you!
We can provide you with a list of printing companies which covers registered businesses across the UK. We can also ensure that we only provide you with printers & printing companies which are located within your chosen geographical areas in the UK. This makes sure the data is as targeted as possible for your marketing campaign.
| | Mailing Address | Telephone Number | Email |
| --- | --- | --- | --- |
| England | 6,357 | 6,357 | 4,000 |
| Scotland | 368 | 368 | 208 |
| Wales | 237 | 237 | 132 |
| Northern Ireland | 155 | 155 | 86 |
| Total | 7,117 | 7,117 | 4,426 |
With the tough economic climate we're currently in, it's more important than ever to ensure all of your marketing spend has an end result of more profit for your business. By purchasing a list of printing companies from us, you're laying down solid foundations for a successful campaign.
Our business data will cover all varying marketing strategies. Whether you want to use the list of printing companies to send out a mailshot in the post, then follow that up with a phone call, or you'd like to conduct a direct email campaign, our data won't disappoint.
To make your life easier, we have enabled you to easily submit your data enquiry to us via our website through our online enquiry form. This can be accessed by clicking HERE. If you prefer, you can call our team on 01603 673 380 to discuss in further detail your requirements for a list of printing companies in the UK.
We look forward to hearing from you.
Testimonials – We know you won't be disappointed with the printers data and service we provide, but don't just take our word for it. Here is what our clients have said about our database of printing companies:
Red Monster Print Ltd – Lewis Cornell (Business Development Manager)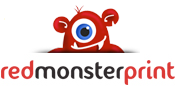 "Clarity Solutions clearly understood our target market and not only provided a full, up-to-date data list, but also assisted in email content. The response we had from the mailer was better than expected.